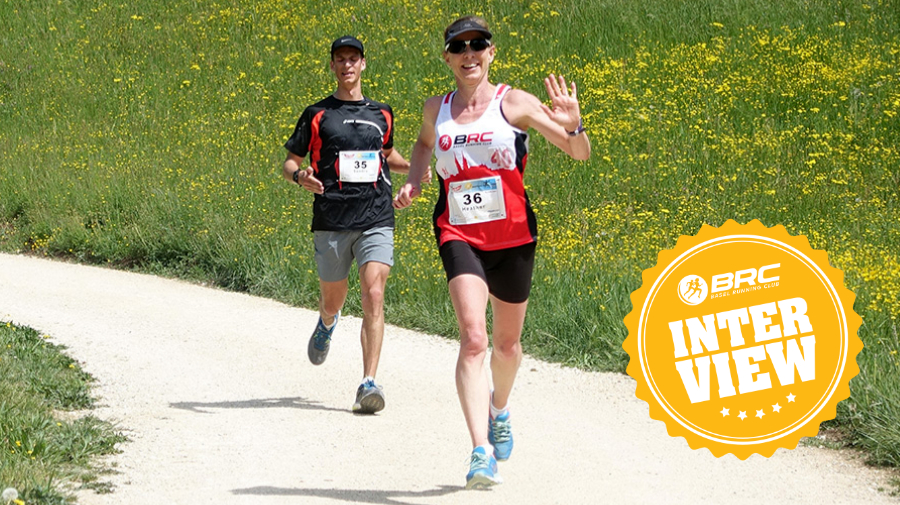 Interview Nr. 13 mit Heather Walden
gefragt von Gerd Müller
When and where did you start running?
I began running properly at university in Cape Town – and soon the half marathon became my favourite distance. But the combination of work, injuries and then having children, meant that running became very unimportant in my life. When I reached my late 30's and had 3 children, I needed to do something for me, besides my busy job and parenting. And that's when I started running again!
Which were your personal highlights in running / at competitions?
My 4th marathon, when I finished in 3.24 – that was an hour off my first marathon! It was the beginning of many marathons under 3:30. (In total I have now run 17 marathons and 9 ultras)
Then my first Comrades Marathon – 89kms in 2014, where I finished in 8:32 as the 63rd lady, and smiling all the way!!!
And of course my 4th Comrades in June this year – 7:45, taking 20 minutes off my previous best and running with so many old running friends.
Paris Marathon in 2017 – 3:10 which is still my fastest marathon.
And my biggest highlight is the amazing people I have met through running, and how our sport has helped make the move from South Africa to Switzerland so much easier to do.
Please tell me about your goals in running concerning events/runs and/or running times.
I would like to break 3:10 in the marathon. And run a race in as many European countries as possible! And my dream, maybe it is a bit extreme, is to break 7:30 at the Comrades in my home country – 90kms between two cities in Kwazulu Natal. 7:30 is the cut off for a Silver Medal and a dream for me!
How did you get to the BRC? Why did you join this running club?
After we moved to Basel, I was running alone all the time, which is not my favourite way to run. Fortunately another ex-pat introduced me to Jason George and I started doing lunch runs with Jason, Daniel, Serena, Helen and other people who work in Basel and like running over lunchtime. Instantly I found my kind of people, and they suggested I try BRC. And of course, everyone there was so friendly and welcoming (and speak great English!!!), so I felt comfortable straight away.
In South Africa, all runners belong to running clubs, and I always felt like my club mates were my extended family. I thought I would never find that again. But the lunchtime runners and BRC are just the same – friendly, welcoming, supportive, great advice and excellent company on long runs.
What do you like most about the BRC?
Because I have three children and am not working at present, it is hard for me to get to club sessions on weekday evenings. But whenever I do get to a club event or training run, everybody is so friendly – it feels as if I run there every day!
And of course, running and winning the Muttenz Marathon made me so proud to be in my BRC vest and properly represent the club. It is an honour to be in the same club as runners like Maren, David, Rainer, Jason, Serena, Gerd – actually so many awesome runners and people, that I feel bad to be only listing a few!
What's your favorite competition distance and why?
This is a difficult one. I think the longer the race, the better I run. So probably the marathon and any ultra marathon that is not on technical trails!! I have a real love for the Comrades and I also really enjoyed Bielersee 50km this year – it was probably one of my happiest races with beautiful scenery and perfectly sticking to my race plan (that doesn't happen very often!)
A few months ago, you very successfully finished the Comrades Marathon. I am sure most of us have already heard of this famous Ultra Marathon, but it would be great if you would tell us some details about the Comrades, and we would also love to hear about your experience during the race.
The Comrades was first run in the early 1920's to remember the South Africans who fought in WW1, how tough war is and the camaraderie between the soldiers. It is a race run between two cities in the province of Kwazulu Natal – the "down run" is 90kms from inland to the coast in Durban, and the "up run" is 87kms from Durban to Pietermaritsburg. The course is undulating and long!! And is supported by locals and running clubs the whole way!
2018 was my fourth Comrades; I have now run 3 down runs and 1 up run. This year was particularly special because my daughter came with me to SA, and my old running partner and his wife supported me on the route. I ran in my BRC vest and was so fortunate to see or run with many of my old club mates and training partners.
It was a tough day – I struggled with my stomach the night before, so I felt a bit flat and had to make two pitstops along the way. With 19kms to go, I realized that my 7:30 goal was out of reach, so I just aimed to run and enjoy it. I finished with a friend and we couldn't stop grinning and high fiving each other!!!
The new finish is at the Moses Mabida stadium, and it was the most crazy, insane, happy feeling to run onto the field and around the stadium with the crowds screaming and clapping!!! And I was thrilled to beat my previous best by 20 minutes, even though the course was 1km further than in 2016. I was the 34rd lady!
So even thought I didn't achieve my goal of a silver medal, it was an amazing journey of 6 months of hard training, returning to my home country and running the biggest ultra in the world once again.
You have quite an extensive training plan when preparing for marathons and ultra marathon races. Please let us know you keep yourself motivated and whether you have special ways for preventing injuries.
I think I learned a lot about my body and training for long races in the 3 years I trained for Two Oceans and Comrades. I learnt that I need to include gym work and some cross training in my schedule, and to mix up the paces I run. Some runs are just super relaxed and chatty, and others I have to work at running fast. And for me, the 45, 50 and 60km long runs are essential.
If I have a goal that excites me, I don't need much to motivate me. A little bit of fear is always good!! But not too much! But mostly my motivation comes from running with awesome people and knowing how happy I feel when I run. And of course it is easy to run in a beautiful place like Basel – running next to water is my happiest place to be.
I believe that if you are doing what makes you happy, you are always so much closer to achieving your goal. Being positive, seeing the good in situations, being grateful – these are the ways that I try to approach every day. If I don't feel motivated to do the session on my plan, I just remind myself how lucky I am to be healthy and able to run. And then I just go out and do it!
I guess going on so many runs already consumes most of your free time. Do you have any hobbies in addition to running and are there other things you are particularly interested in?
I am fortunate that right now I don't work. Besides running, I also enjoy gym classes and hiking. I love reading – especially about running and fashion. Spending time with my children and husband is super important to me, as well as traveling. We are loving the opportunity to see more of Europe.
And since I stopped working, I am really enjoying cooking and baking. And getting involved at the ISB, where my children go to school. I also help some South African running friends with their training schedules.
Eventually I will learn how to speak German too!!